Cape Atlantic Intergroup was formed on April 28, 1976. Our meetings were formerly listed with South Jersey Intergroup until this time.
Archives Mission Statement
Promote knowledge and understanding of the origins of Alcoholics Anonymous.
To collect, protect, and preserve the rich history of Cape Atlantic Intergroup and how AA evolved in this area.
Get Involved with the Archives Committee
Archives is a continuous work in progress, and much work still needs to be done.  How can you help? Write your Home Group's History,  gather stories of Long Timers (written or recorded),  or if you would like to contribute your time, contact us at:  archives@capeatlanticaa.org 
About AA history
If you are interested in learning more about the history of AA, click on the links below.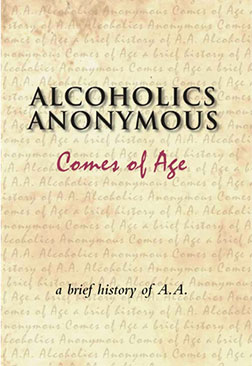 Read the book Alcoholics Anonymous Comes of Age
Bill W. tells the story of how the A.A. Fellowship grew, from its beginnings in New York and Akron to its spread across the country and overseas. Through the lens of the Three Legacies of Recovery, Unity and Service, Bill explains how the Twelve Steps, the Twelve Traditions and the Twelve Concepts for World Service evolved. Closing chapters share the perspectives of early "friends of A.A.," including Dr. Silkworth and Father Ed Dowling. With 16 pages of archival photographs.
Early AA History in NJ: A link to Northern Jersey Archives site
https://www.nnjaa.org/service/archives/archives-index.html
AA History from the AA General Service Office:
https://www.aa.org/pages/en_US/archives-and-history

Please Check Back Often for New Material